Nine hours later and I'm still numb from this.
No idea what to say except that I join everyone — fans, rivals, pro athletes, and celebs everywhere — in wishing nothing but the best in this devastating situation for Marcus Lattimore and his family.
The South Carolina regional Sports Illustrated college football preview cover.
In terms of talent, this edition of the Gamecocks is at least as good as any before—including the 1987 squad—but it remains to be seen if the results will match or exceed the '84 Black Magic team. 
Marcus Lattimore. Alshon Jeffery. Stephen Garcia.
The first returning trio in Southeastern Conference history to feature a 1,000 yard rusher, 1,000 yard receiver and a 3,000 yard passer.
And a huge reason why so many people consider head coach Steve Spurrier's South Carolina Gamecocks a possible dark horse for the 2011 National Championship. 
The Dawn of the First NCAA Super Conference?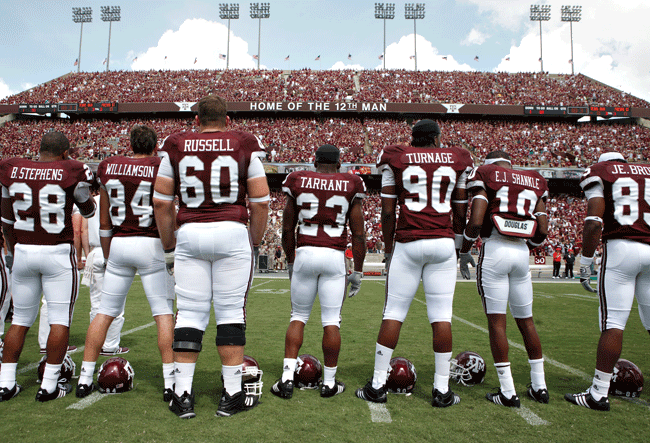 As if the SEC isn't the lone super conference anyway.